Herbert spent his childhood growing up in the town of Niagara-on-the-Lake, Ontario, Canada, however then it was known simply as Niagara town. He was the eldest son of Arthur Herbert Walsh and Nina Alberta Bishop, born on October 28th, 1895.1 Although his mother was Anglican,2 Herbert was raised in the Catholic faith. During his childhood he attended St Vincent de Paul Church3 – the same church his family attended since the church's founding in 1826.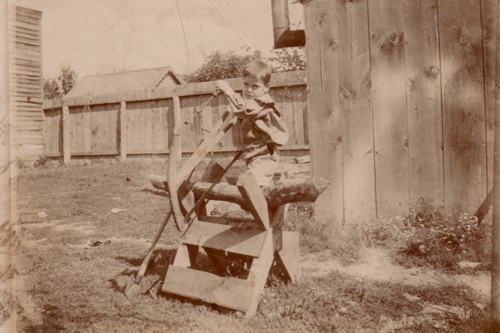 Herbert studied to be an electrician5, and after returning from service in World War I he took advantage of a government vocational course to further his education in this pursuit.6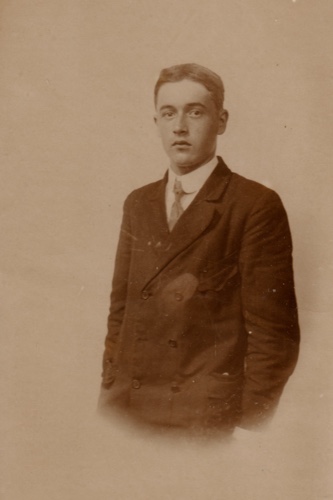 Soon after, Herbert began working at Ontario Hydro,8 and continued working for Hydro at Niagara for the remainder of his career. It was at Niagara Falls where he met Rosemary Cecelia Chappell, to whom he later married on September 21st, 1921.9
Herbert had many interests, and he enjoyed camping, boating, and fishing with his family. The family frequently took summer trips to northern Ontario, especially to Blind River where they held a cottage for many years.10 They also took frequent trips to Florida where they started to winter after Herbert's retirement.11
Beyond the outdoors, Herbert dedicated time to other pursuits which included being a chairman for the Niagara Falls branch of the National Institute for the Blind, participating in the Canadian Boy Scouts, as well being an active member of his local church. After retirement, Herbert and his wife Rosemary settled in Orillia, Ontario, where he a member of the Royal Canadian Legion #34. Herbert passed away only 5 years into retirement.13
Herbert Lawrence Walsh is my husband's great-grandfather. Our ancestral line:
4. Herbert Lawrence Walsh (1895-1969)
3. James Francis Walsh (1931-2001)
2. My husband's mother (living)
1. My husband (living)
52 Ancestors in 52 Weeks is a blogging prompt started by Amy Johnson Crow at No Story Too Small. My stories will include both sides of our family, including collateral lines.
Copyright ©2015, Chriss Coleman