This week's prompt for 52 Ancestors in 52 weeks is Longevity. Whilst we have several long-lived people in our lines, the person who immediately popped into my head was my great-great-grandmother, Jane Hart.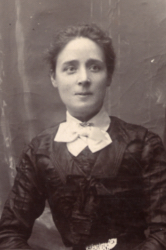 Jane Hart is probably the longest-lived person in our tree, living to a grand age of 101 years old. She was born on the 16th of May 18612 in Ipswich, Suffolk, England, the fourth daughter of George Hart who farmed at Bourne Hall in Wherstead for many years.3
On the 22nd of October 1885, she married Frederick George Cox, at Turret Green Chapel in Ipswich.4 Together, they had four sons – Frederick George Leonard, Wilfred Arthur, Clarence Alfred, and Reginald Archibald Cox.5 However, after only nine short years of marriage, at age 34, Jane was left a widow with four young boys to raise.6
As a young woman, Jane Hart had been considered quite delicate and suffered a good deal of ill health,7 yet this delicate girl managed her own house, raised her four boys as a single mother, and live to be a centenarian.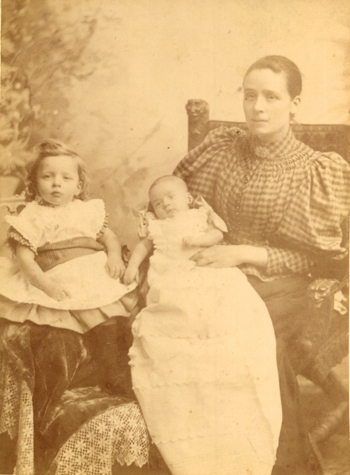 Her 100th birthday celebration was held at Mary's Hospital, in Tattingstone, Suffolk, where Jane had been living for the last 18 months since she broke her leg. She received many letters, telegrams and flowers for her centenary celebration, including a traditional congratulations telegram from the Queen, and visits from two of her three surviving children, the third of whom was living overseas.9
Jane passed away at St Mary's the following year on the 2nd of October 1962, at 101 years of age.10
Jane Hart is my great-great-grandmother. Our ancestral line:
5. Jane Hart (1861-1962)
4. Clarence Alfred Cox (1892-1981)
3. Edna Joan Cox (1919-2016)
2. My mother (living)
1. Me (living)
52 Ancestors in 52 Weeks is a blogging prompt started by Amy Johnson Crow. My stories will include both sides of our family, including collateral lines.
Copyright ©2018, Chriss Coleman