Harriet Oaten was the daughter of a Butler. Her father, William Oaten, served his employers first and his family second — as most servants did. As such, she spent most of her life living with her mother, Harriet (Bolt) Oaten, and siblings whilst her father lived on the estate of his employers. However, William always lived close to his family — census records and the location of Harriet's birth makes that clear.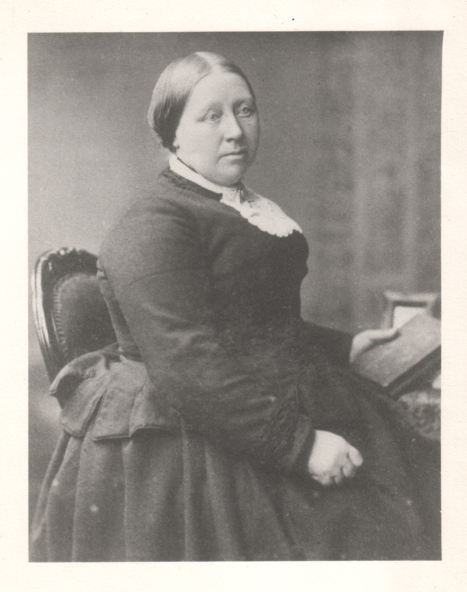 She was born in Boulogne-sur-Mer, France, the only child of the family to be born outside of England. Most servants do not bring their families with them abroad, so I wonder if it was her impending birth that prompted William to have his wife with him in Pas-de-Calais. Harriet was born on January 3rd 1840,2 and baptised on the 26th of the month in a British Chapel in Boulogne.3

The family didn't reside in France much longer, as they moved to Bath, Somerset, England, by 1841, where they resided in the Walcot area.4,5

The 1851 England Census for Walcot, Somerset shows the household of Harriet Oaten living at 3 St James Place. Two visitors were also present in the household.
Harriot Oaten, head, married, female, 39, Wife of a Butler, born Sidmouth, Devon

Harriot Oten, daughter, female, 11, Scholar, born Bolougne - B.S. [British Subject]

Elizabeth Oten, daughter, female, 9, Scholar, born Bath, Somerset

Matilda Oten, daughter, female, 8, Scholar, born Bath, Somerset
It was in Walcot that Harriet Oaten met her husband Edwin Chappell, a Bath native. The two were wed on February 19th 1860 at Walcot St-Swithin church,6 and continued to reside out their days in Bath.7,8,9,10,11 Together, they had 10 children.12
Edwin Oaten Chappell
William John Chappell
Harriet Chappell
Martha Rosa Chappell
William Christopher Chappell
Elizabeth Ada Chappell
Albert Chappell
Alice Mary Chappell
Arthur Chappell
Minnie Chappell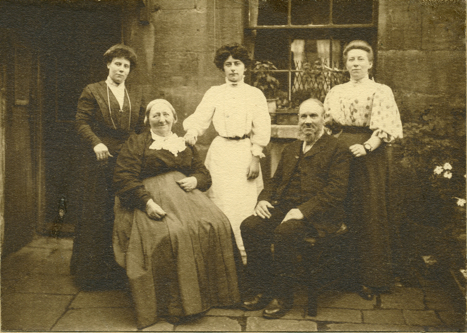 After she lost her husband on March 10th 1913, things became a bit more difficult. She moved from her home at 5 Caroline Place to a new abode at 7 Pera Place in Hedgemead, just to the north of Walcot. Money was tight, jobs were scarce, food was expensive, and strikes were prevalent. And although they didn't know it at the time, a war was looming. With all this going on, she was ageing and suffering with heart problems. A letter she sent to William Christopher Chappell, however, shows she was a literate woman, who cared about her family both near and far, and enjoyed the company of her family and friends.14
Harriet passed away on August 27th, 191415, the month after the Great War broke out.

Harriet (Oaten) Chappell is my husband's 3rd great-grandmother. Our ancestral line:
6. Harriet Oaten (1840-1914)
5. William Christopher Chappell (1869-1941)
4. Rosemary Cecelia Chappell (1900-1985)
3. James Francis Walsh (1931-2001)
2. My husband's mother (living)
1. My husband (living)
52 Ancestors in 52 Weeks is a blogging prompt started by Amy Johnson Crow at No Story Too Small. My stories will include both sides of our family, including collateral lines.
Copyright ©2015, Chriss Coleman