One of the things I love the most about genealogy is seeing the link between families. The one that stood out to me the most was that between Mabel Seaborne and her uncle William Christopher Chappell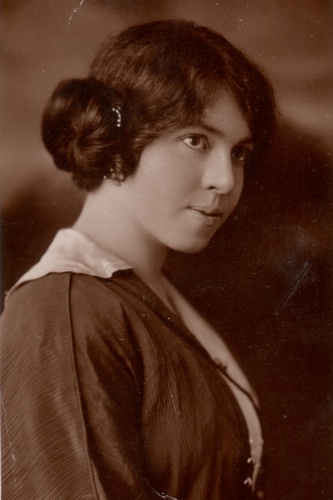 Mabel was born December 31st, 1889, in Freemont, Sandusky, Ohio, the daughter of Martha Rosa Chappell and her husband William Seaborne.2 Like her father, she was an artist. Mabel worked in the photographic industry and her main medium was oil over photographic portraits — a bit of luxury in a world that had not yet been introduced to colour photographic prints. Whilst she mainly worked in the New York City area,3,4,5 the she and the photographer she worked for also took the photographs for the graduate s of West Point Military Academy.6
After William Chappell and his family moved to Canada, the Chappell and Seaborne families took advantage of their proximity to visit each other over the years.7 The first visit that we know of was a couple years after William's arrival to Canada when Mabel visited him, along with his wife Elizabeth Emma (Farthing) and their daughter Rosemary Cecelia Chappell at Niagara Falls, Ontario, Canada, in 1913.
It was most likely during this visit that Mabel painted the portraits of William Christopher Chappell and his wife Elizabeth Emma (Farthing) Chappell as Mabel married Alexander Burros on February 10th, 1914,9 and the portraits were signed with her maiden name.
The families continued to remain close, with Mabel being the maid of honour at her cousin Rosemary Cecelia Chappell's marriage to Herbert Laurence Walsh in Niagara Falls, Ontario, Canada, in September of 1921.12
In my search I found another two photographic portraits painted by Mabel Seaborne, though done much later in her career. The first was of Simon Walsh, Herbert Laurence Walsh's uncle. It was likely painted in the 1930s.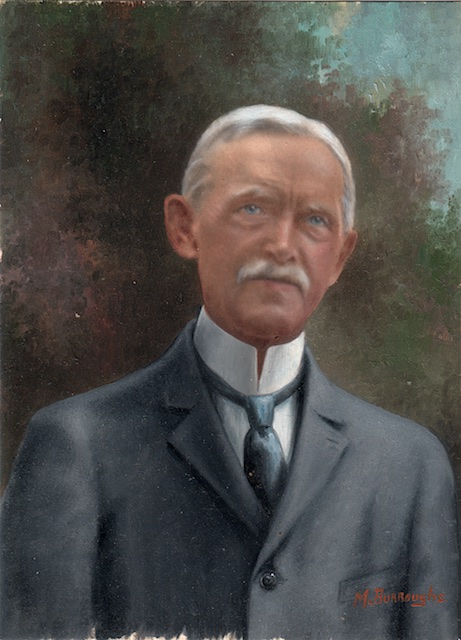 The final portrait in the family collection is that of Larry Slinn, grandson of Rosemary Chappell and Herbert Walsh. The portrait was painted around the time of Larry's tragic death in a motor vehicle accident.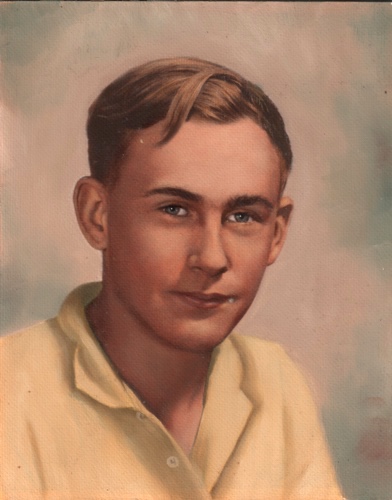 The examples we hold within our family collection alone show the progression of Mabel's work over the course of her artistic career and how her style continued to evolve. Mabel passed away in Greenwich, Connecticut, in 1976.15
52 Ancestors in 52 Weeks is a blogging prompt started by Amy Johnson Crow at No Story Too Small. My stories will include both sides of our family, including collateral lines.
Copyright ©2015, Chriss Coleman