Researching siblings can further your research about your ancestors, and sometimes researching your ancestors can teach you more about their siblings. Whilst doing a simple search for Edwin Chappell, my husband's 3rd great-grandfather, I was astonished at what I found.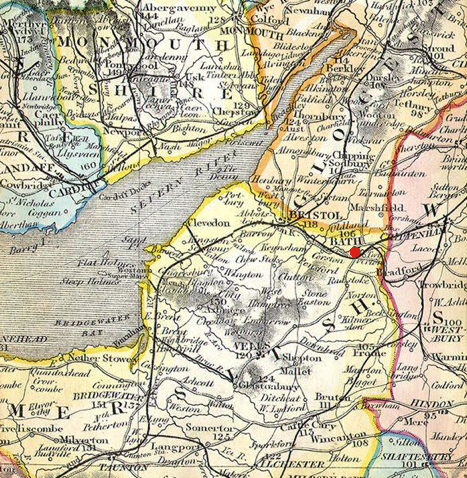 Sarah Chappell was Edwin's second eldest sister. She born in Bath, Somerset in 18322 to John Chappell and his wife Sarah. When Sarah married James Cole, a gilder by trade, on October 16th 18513 she likely thought she was marrying well and would be able to lead a relatively comfortable life, especially as James' father, John Cole, left James the majority of his estate when he died in 1855.4
Sarah and James Cole had seven children, four of whom are shown residing with the family in Bath in the 1861 census,5 one born after the 1861 census, and two of whom I have been unable to positively identify, but both likely died very young as I have been unable to source baptism records for them.
Alfred Cole — born 1863
The family had fallen on hard times. James Cole was not following his trade or earning a wage, and they had squandered their inheritance. The family had pawned nearly everything they owned in order to put a meagre bit of food on the table, and they were facing eviction. Added to this, most of her family had abandoned her due to her husband's temper and intolerable disposition. On July 6th 1863, something inside Sarah (Chappell) Cole snapped. Tragedy ensued.
Claiming to be heading out to buy the children a bun or two, she left the house, taking her 3 youngest children with her. Upon reaching the canal near Bathampton, she strangled and/or drowned each of her children in the waters before she herself plunged to her watery death.
The newspaper article in the Bath Chronicle tells in depth the family situation, both from the view of the surviving husband, James Cole, and the view of Sarah's brother, Edwin Chappell, as it was presented in court, together with the coroner and surgeon's reports, and the final verdict of temporary insanity as a result of her desperate situation.
An easier to read transcription of this article can be found here.

Sarah (Chappell) Cole was 31 years of age when she took her own life and the life of her three youngest children. All four were buried on July 10th 1863 at St Nicholas church, Bathampton, Somerset,15,16,17,18 leaving James Cole and his two remaining daughters to mourn their loss whilst facing eviction and destitution.
52 Ancestors in 52 Weeks is a blogging prompt started by Amy Johnson Crow at No Story Too Small. My stories will include both sides of our family, including collateral lines.
Copyright ©2015, Chriss Coleman