William was a man that liked things just so and was very hands-on, at least according to his daughter Rosemary. It was not surprising then, that William took on the task of building a house himself.
Whilst scanning through piles of papers this past autumn, I came across a large pile of receipts from a lumber company in William's old writing desk. Curious, I queried my husband's grandmother about the mysterious pile, to which she explained they were the receipts from the house that William Chappell built.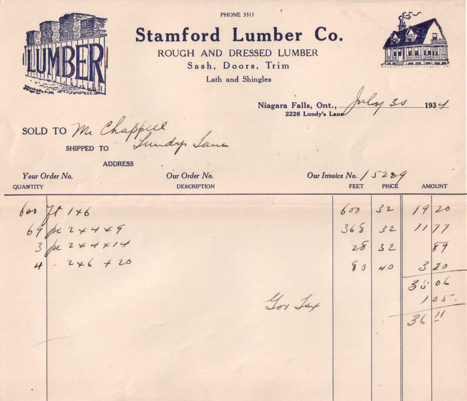 The house in question was their residence at 2566 Lundy's Lane in Niagara Falls, Ontario, Canada. It was the house he built for he and his wife to live out their days. It was the house he shared with his daughter's family after they moved in to care for William's wife Emma. It was the house to which many letters and postcards were addressed. It was the house in which William died.
The house was a two story house of wood construction, with a large front veranda, and a fire place in the lounge. The upstairs featured 3 bedrooms, the master bedroom with a large walk-in closet.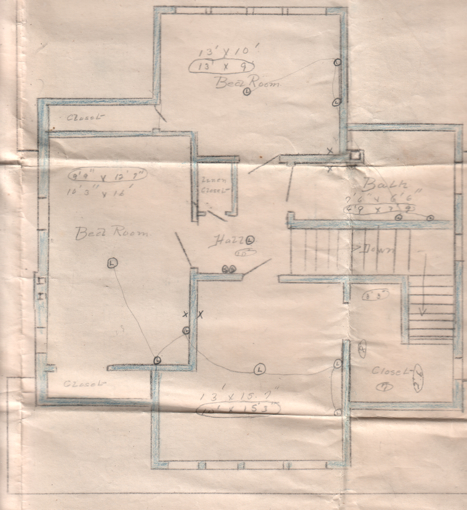 The house remained in the family until 1965 when Rosemary and her husband Herbert Laurence Walsh moved to Orillia.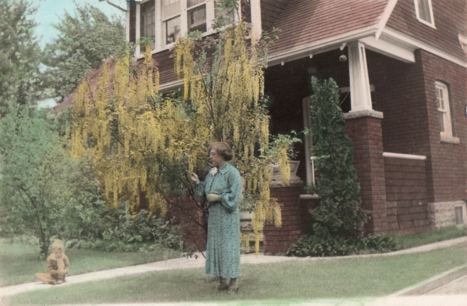 Copyright ©2014, Chriss Coleman